Many of the puppies that we have bred have gone on to enjoy the excitement of the show ring. For example, Vimick Mach Two, or 'Fletcher' to us, loves the whole experience, from the pampering and grooming beforehand, to the excitement of the show itself.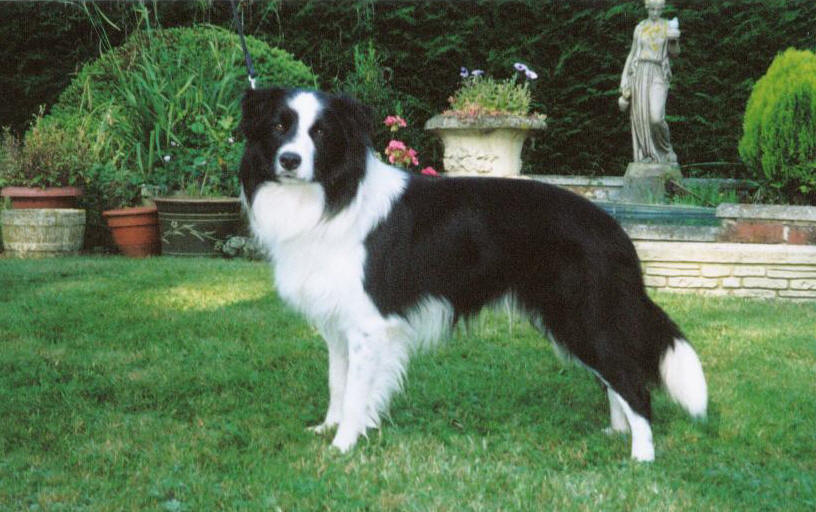 Vimick Mach Two, 1st Postgraduate Dog East Anglian Border Collie Club Championship Show
Judge Mr Roger Bathurst.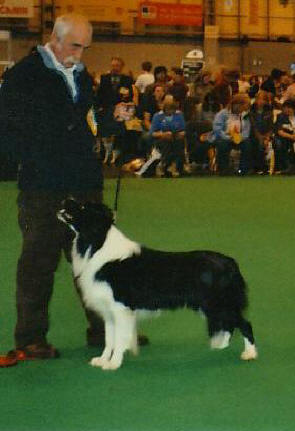 Vimick Walks Without Sound, 1st Graduate Dog - Crufts 2007.
Shown here is Vimick Walks Without Sound, also known as Wally. Wally's sire is Clan-abby NZ Doug's Storm, and his Dam is Vimick Nell Gwynn. Wally was first in his class (Graduate Dog) at Crufts in March 2007. The judge, Mr D Collier, gave the following critique of Wally:
"Graduate Dog. (24) Dogs in Class.
"This was a really strong class. I selected 9 to go forward. 1st Soper's Walks Without Sound. A near 3 year old black and white dog. What an excellent moving dog. On the day the ring was of the right size so he could show just how our breed should move. His size, outline, and angulation is all correct for our breed."
In addition to his latest success at Crufts, Vimick Walks Without Sound (Wally) has also achieved the following awards:
1st and Best Puppy Dog Midlands Border Collie Club championship.
show 2005, and Reserve Best Puppy in Show.
1st Junior Dog National Working and Pastoral Breeds 2005.
2nd Special Yearling Scottish Working and Pastoral Breeds 2005.

Another dog of our breeding who has gone on to enjoy success in the show ring is 'Vimick Winter Mist', known to her friends and family as 'Grace'. Grace is owned, loved, and campaigned by Sarah Shepherd (SJShepherd@ntlworld.com).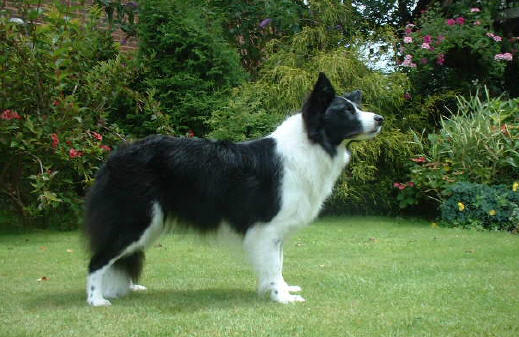 Vimick Winter Mist 1c.c., Bournemouth Championship Show
Judge Tracey Wilkinson 1st Limit Bitch C.C.





© Copyright 2003 - 2015 Last updated March, 2015