Vimick Border Collies and Cockapoos is a small breeding kennels specializing in breeding Border Collie puppies and Cockapoo puppies. We are situated in beautiful open countryside near Boston in Lincolnshire. We have been lucky enough to enjoy the company of dogs for most of our lives, and are passionate about Border Collies and Cockapoos in particular, because they are such special dogs.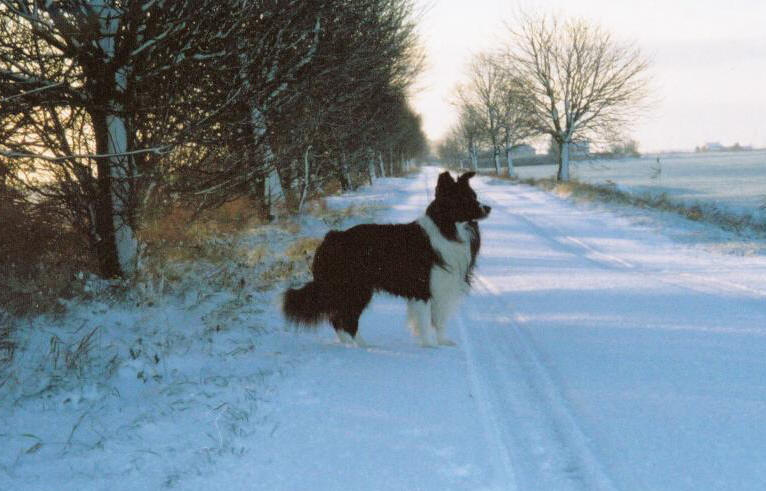 Lobo
Our kennels are probably very different from what you might expect. When we talk about the kennels, we're actually talking about an extension on the side of the house with a corridor running through, so we don't have to go out in all weathers to attend to the dogs (on the rare occasions that they're actually in their kennels rather than the house!). We refer to the kennels as their bedrooms, because they do little more than sleep in them. On an average day they spend far more time in the house with us and playing in their garden than they do in their kennels. One advantage of living the way we do is that, when you have several dogs laying around on the kitchen floor when you're trying to cook a meal, you don't need aerobics or step classes to stay fit.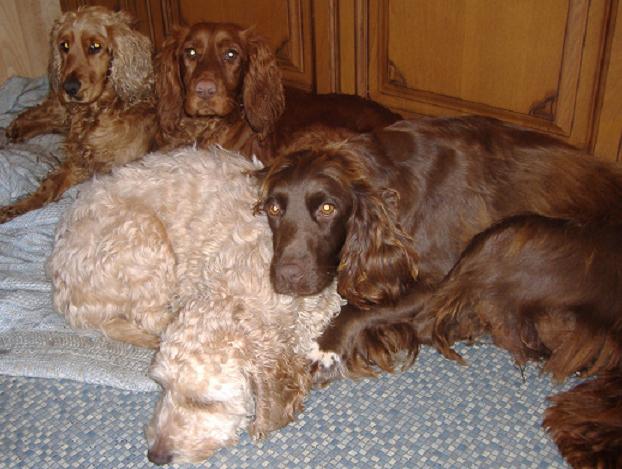 Holly, Lily, Coco and Amber
The Cockers and Cockapoos love nothing more than snuggling up together for a cuddle!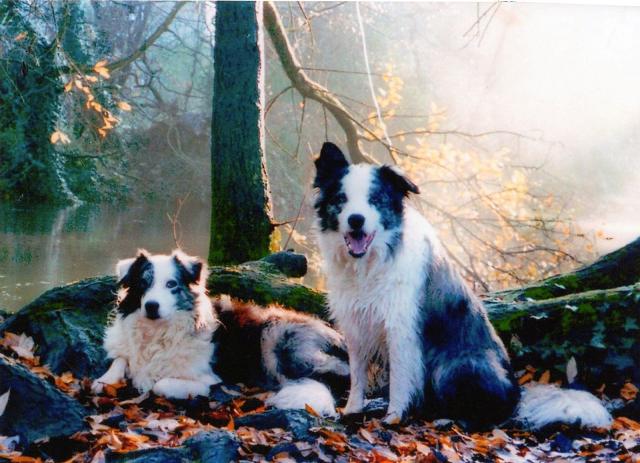 Suki and Sky - Soul mates
Caution - Please read
We have recently discovered that there is at least one web site that is being used to sell "virtual dogs" abroad. Through that web site, people are being asked to pay money to "adopt" a dog whose photograph and details are shown on the web site. It has come to our attention that the company running that web site has included details of Vimick dogs, without our knowledge, and completely against our wishes. We want to make it very clear that we do NOT export dogs abroad, and that any adverts or web sites claiming to have Vimick dogs for sale or adoption are fraudulent. We are currently taking steps to have the details removed, but would like to warn people to be on their guard against such web sites.





© Copyright 2003 - 2015 Last updated March, 2015